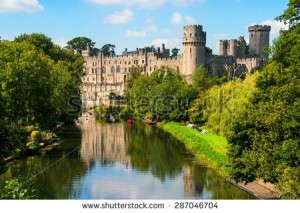 As with any standard wedding ceremony, you can include the traditional elements by saying 'I do' but what makes the service personal is that you can also write your own wedding vows, select your own music and create your own sequence. Although most people still choose to exchange vows and rings, you can also include other symbolic elements such as handfasting, unity candle, unity sand, breaking the glass, broom jumping and warming the rings. In addition you can bring in a ceremony devised around something meaningful to you as a couple.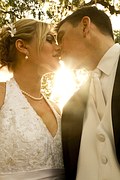 The style of the ceremony will be written by the wedding celebrant to reflect the couple's personalities so it could be sentimental and romantic or humorous and irreverent, whatever the case it will based upon your wishes. I can incorporate faiths and cultural heritage as well as spiritual elements, there is no restriction. As a Sheffield wedding celebrant, I often like to include family and children as their participation adds to the occasion. This service is open to everyone regardless of faith, cultural background or sexual orientation.
However, it will be necessary to arrange the legal part of the wedding ceremony. For the marriage to be recognised in law the "Declaratory Words" and the "Contracting Words" need to be said in a Registry Office or licensed venue for a marriage certificate to be issued. Many people are unaware that ONLY these 41 words listed below have to be said in a Registry Office or licenced venue, in order for your marriage to be recognised in law. The remaining ceremony can be left to your imaginations.
*Declaratory Words:
I do solemnly declare that I know not of any lawful impediment why I (your name) may not be joined in matrimony to (partners name)
**Contracting words:
I call up these persons here present to witness that I (your name) do take thee (partners name) to be my lawful wedded wife (or husband)
These words can be exchanged within 10-15 minutes in a registry office either on the morning of the wedding, during the day(s) before or at some point after the ceremony.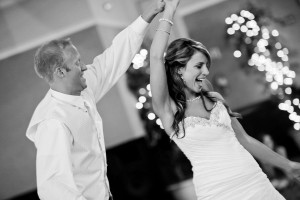 A few years ago the government introduced a scheme to offer a civil wedding ceremony as an alternative to a religious ceremony or church wedding. If you choose to book myself at Sheffield Wedding Celebrant, the cost of the ceremony starts at £395.00 and varies upwards depending on how many additional symbolic elements you wish to include. These can be negotiated at the home visit. There would be travel costs added if the venue was outside Sheffield.
The standard charge includes:
home visit
telephone contact with celebrant
draft ceremony for checking
order of ceremony agreed
one symbolic element
friendly support
liaison with your venue
walk through prior to ceremony
professional delivery of the service in venue of your choice
your own written copy of the service

Below is an example of an order of service which will be determined by yourselves whilst liaising with me:
Your entrance music
The welcome
The first reading
Words during the ceremony
Your reasons for marrying
Your declarations
Next readings/poems/music
Your commitment
The giving of the ring
Reading the vows
Final toast
Conclusion of ceremony and the signing & witnessing of family and friends
The signing/witnessing music
The departure of the couple.