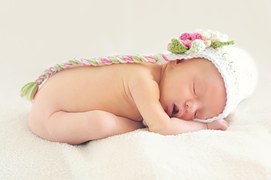 What joy and pleasure a new baby can bring! The long wait is over and a new member of the family has arrived! There are many tried and tested ways of "wetting the baby's head" but how about holding a lovely and loving ceremony which allows you to really enjoy introducing baby to the family, siblings and friends?
As with civil wedding ceremonies, the government introduced a scheme to offer civil ' baby naming' ceremonies as an alternative to a religious ceremony and as a trained celebrant, I am able to officiate these. This does not mean that your ceremony cannot include religious or spiritual elements because I support all faiths and atheists alike.
To make the ceremony more relevant to you and your child, I create with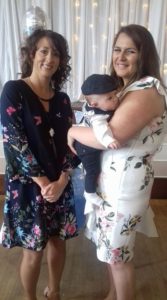 you ideas to customise each ceremony. I can help you weave a tapestry of beautiful words together to welcome your child into the world.
A Naming Ceremony can help you really set the seal on this momentous occasion – bringing your family and friends together. They can take part too in a smaller more intimate ritual, such as the Pebble Ceremony which can be included instead of a Guest Book. This allows everyone a chance to share their own personal hopes, dreams and aspirations for the new baby and can be kept for the child to see and read as it grows. Or, you might have other ideas, perhaps a time capsule for when they're older? If you have lots of children attending, why not end with a bubble blowing?
You can hold your Naming Ceremony at any location – your home and garden, your local village pub or village hall and decorate it accordingly. The Naming Ceremony enables you to declare your love and commitment to your new child, and introduce their Adult Supporters, Guideparents or Mentors.
The Ceremony can contain religious/semi religious or spiritual elements and include music, poetry, readings and wonderful rituals like anointing baby with beautiful rose or orange water. I aim to create a loving and joyful occasion for you, your family and friends.
Siblings also can play their part within the ceremony – perhaps with a presentation of a gift, a poem, sharing a favourite toy, or just presenting a flower to their new brother or sister. There are also lots of poems and readings which are perfect for young children to read themselves or memorise!
As a Celebrant with lots of experience in creating ceremony, I will create a warm and meaningful Naming Ceremony, normally lasting around 20 minutes, and which can be as formal or as informal as you wish.
The Ceremony Script itself will be presented in a folder, with Certificates for Parents, Siblings, Grandparents and Guide Parents, – personalised with their Promises and are beautiful keepsakes of a happy and loving occasion.
Symbolic elements can also be woven in to make the baby naming ceremony more meaningful to you which may include those listed below :
Unity Sand Ceremony
Best Wishes, Memory Book
Single Candle Ceremony
Naming Ribbon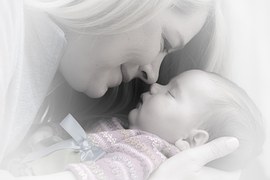 The cost of the standard ceremony is £210. This cost includes:
telephone contact with celebrant
draft ceremony for checking
order of ceremony agreed
friendly support
liaison with your venue
walk through prior to ceremony
professional delivery of service in venue of your choice
your own written copy of service.
Call Rebecca Dunn @ Sheffield Wedding Celebrant on 07528637825 or use the contact form on this website to email me.